Different Ways to Get Leads for Your Business
Over the years, we have used various methods and strategies to get leads and make sales in our various online businesses. We explore the many ways and the products that you can utilize in your business to increase sales and sign-ups.
Everyone is different and trying to dissuade a believer in traffic exchanges and solo ad submissions to try an innovative software program is like trying to get an introvert to do something only an extrovert would do is next to impossible. Everyone has a different skillset, diverse personalities and natural talents.
If you can help someone find a way to build their business that works for them, there is a much higher likelihood they will get to work and make money.
There will be lots of great ideas here. Pick the one or two that resonate with you the most and focus on them. In addition, teach these methods to your team and let them pick the ones they want to use.
Drop Cards The outside of These Drop Cards when folded looks like a realistic crisp $100 dollar bill (or any other denomination), the inside can be customized with almost anything that the business owner wants printed on the card. An effective guerrilla marketing tool to promote your business.
This is when you hand out drop cards everywhere you go, or physically give them to people.
Post Card Marketing
Postcard marketing is a proven way to generate new leads and increase your business' sales. Postcards stand out in the mailbox and help customers easily see what you have to offer. Use them to advertise promotions, announce the opening of a new location, or mail out coupons. They're also great for targeting new movers or people with birthdays each month.There are several postcard marketing options available for print and direct mail. Saturate the neighborhood around your business by direct mailing your postcard to potential customers. Or take advantage of our low print rates and create postcards to hand out at events or your business location..
Video Marketing
Video marketing is using videos to promote and market your product or service, increase engagement on your digital and social channels, educate your consumers and customers, and reach your audience with a new medium.
Whether it's YouTube videos or Facebook live videos, this is one of the best ways to build your MLM Business, assuming you feel comfortable doing it.
Facebook
There are more than 1 billion Facebook users. You could build your business exclusively through Facebook, using groups, paid ads, Facebook live, etc.
Face to Face
This is still the most effective way to build your business, although it scares a lot of people.
Party Plan
This is probably the fastest way to make good money in your business, especially if you enjoy selling in small groups.
This is a long term strategy, but it works. It typically takes several years to build a high traffic blog, but once you have a successful blog, you will recruit on demand.
Public Speaking
Yes, most people fear public speaking more than spiders or death, but for the right person, this is a very effective way to get your message in front of large groups of people at once.
LinkedIn
If you're tired of Facebook, this is a great alternative, and it's virtually untapped. Plus, there are close to 500 million users. Even better, people are on LinkedIn to grow their network or advance their career.
Calling Leads – Using Recruit On Demand
Calling leads still works great. Yes, most people don't answer phone calls from unknown numbers, but if you call enough people, you will find some people to work with.
Texting Leads
Everyone checks their texts frequently (except me). SMS texting is very powerful and efficient.
Genealogy Leads
Contacting current and former network marketers is one of the fastest and smartest ways to grow your business.
Live Events
You can set up at trade shows, health fairs, job fairs, etc. Or, you can attend these events as a spectator and simply network with the vendors and guests.
Email Marketing
If you aren't building your own email list with your own auto-responder, you are leaving a TON of money on the table.
Solo Ads
This is when you rent someone else's email list and they send your message to their list for a fee. Normally you pay so much per click.
Pay per Click
Assuming you have some basic skills, and deep pockets, this is a very effective way to get tons of qualified leads quickly.
Classified Ads
You could use Craigslist, newspaper classified ads, online classified ads, your church newsletter ads, etc.
Warm Market
We always teach warm market, because everyone has a warm market. All adults know at least 2,000 people by name that they COULD share their products or business with if they chose to.
My Thoughts
You could use ANY of these methods to find new customers and reps. My best advice is to pick 1-3 methods on this list and focus on those exclusively. Get really good at a few methods and take massive action.
Start with your warm market to get a few people sponsored quickly. After that, pick the method that aligns with your budget, skills and personality.
Also, teach these different methods to your team members and let them pick the one that works best for them.
And if you have other strategies you think would work for you, give them a shot!
List57.com is The Leader in Real Time, Targeted Consumer Leads!
Cell phone marketing is clearly the trend of the future. Along with it comes the change in how we market our products and services. We are here to help you with the products and services that you need to grow your business in these changing times.
List57.com is the leader in custom mobile/cell phone lists and marketing. Are you looking to buy a list of cell phone numbers at the right price? You've come to the right place
Optin Mobile Business Opportunity Seekers and Buyers
Cell phone numbers of people interested in making money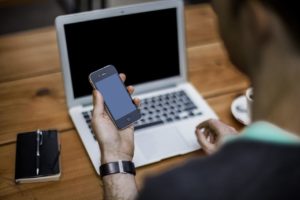 Includes 3 Contact Points
Name, Postal Address, Phone, Email, Date/Time, IP
276 Million USA ALL Cell Phone Numbers
The Most Reliable Cell Phone Numbers
of American Consumers
ACTUAL HEADER = first name, last name, address, city, county, state, zip, phone, carrier, gender, ethnicity, ownrent, latitude, longitude * Not every field is complete on each record.